Anyone who often hangs out around Thonglor might be familiar with THE ESSE Sukhumvit 36 by SINGHA ESTATE with Sales Gallery at Sukhumvit 36 Alley entrance. This project has its unique design which conducted by world class designer advisor team so it might be one on the current watch list. Nowadays, THE ESSE Sukhumvit 36 has over 60% of sales volume since the distinctive point is not only its location within the center of Sukhumvit and near Thonglor BTS Station but both exterior and interior designs are so detailed every inch of it in order to meet the real living needs.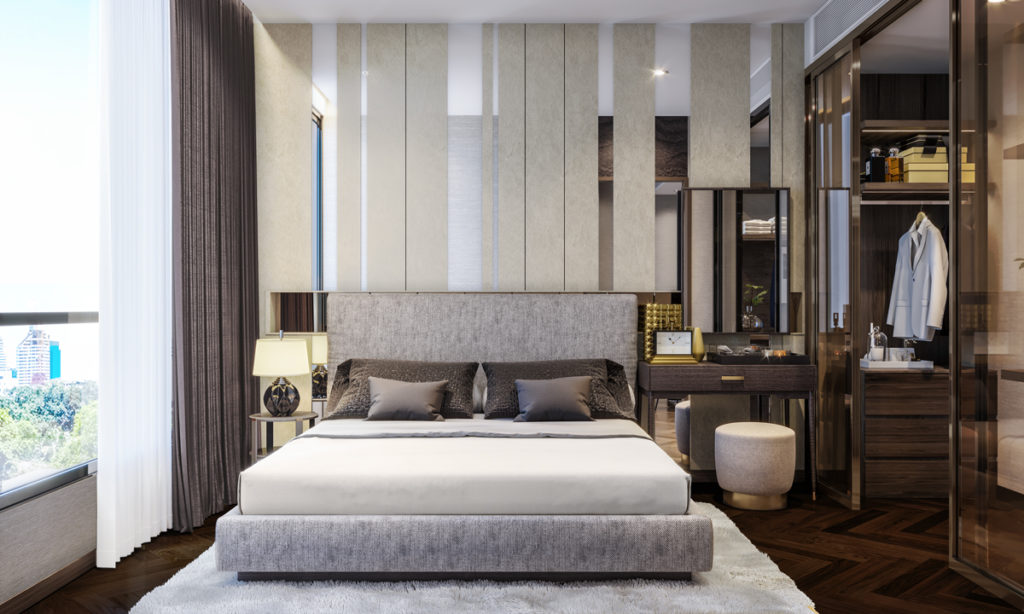 THE ESSE Sukhumvit 36 is conducted by many famous world class designer teams including specialists. For example architectural works are conducted by "Tandem", expert Thai designer team, cooperates with famous architect team from U.S.A. like "SOM" Skidmore, Owings and Merrill (Thailand) Co. Ltd as the project advisors who expert in high building design and also conducted many precious works therefore THE ESSE Sukhumvit 36 building design is very noticeable.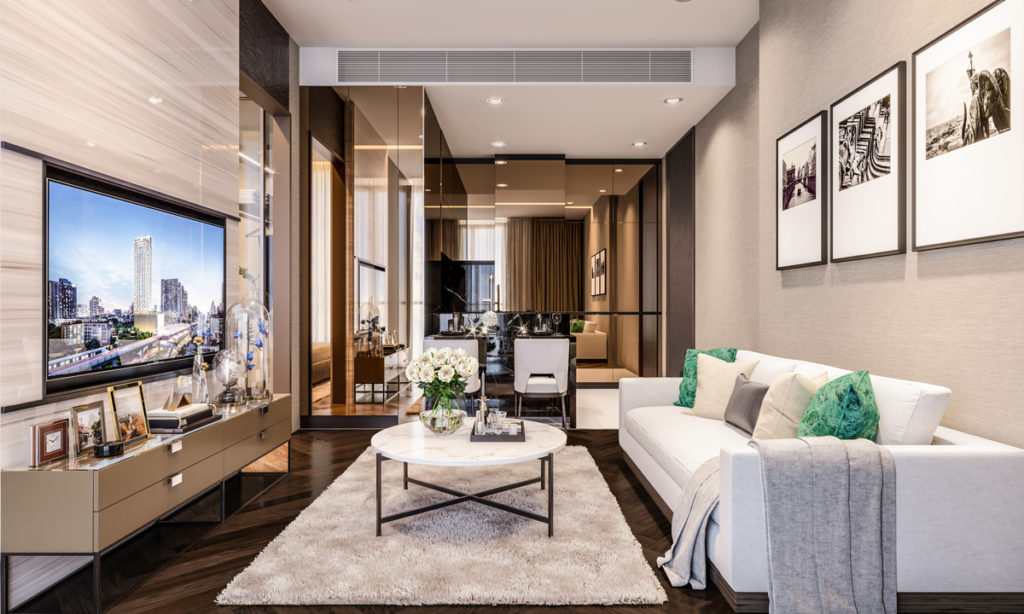 About landscape architectural works, SINGHA ESTATE chose "Shma" to conduct while interior design works are conducted by "dwp" (Design Worldwide Partnership) as the interior atmosphere creator through Thai and International traditional architecture mix under "The Essence of Luxurious Living is HARMONY OF CONTRAST" concept which refers to "Balance living in harmony of contrast".
Any appeared details of this project are mixed from each designer's identity into place. In fact, THE ESSE Sukhumvit 36 provides Fully Fitted condominium in order to give the residents' creative interior design anyway with various and different preference the residents could Mix and Match their own unique style. Some occasions, we might not realize that Loft furniture could be matched with Classic style condominium room even simple wooden furniture it could be matched with golden or copper materials in order to impossibly attract the residents. We just only have to decorate with proper furniture and arrangement to have Mix & Match materials and styles in harmony.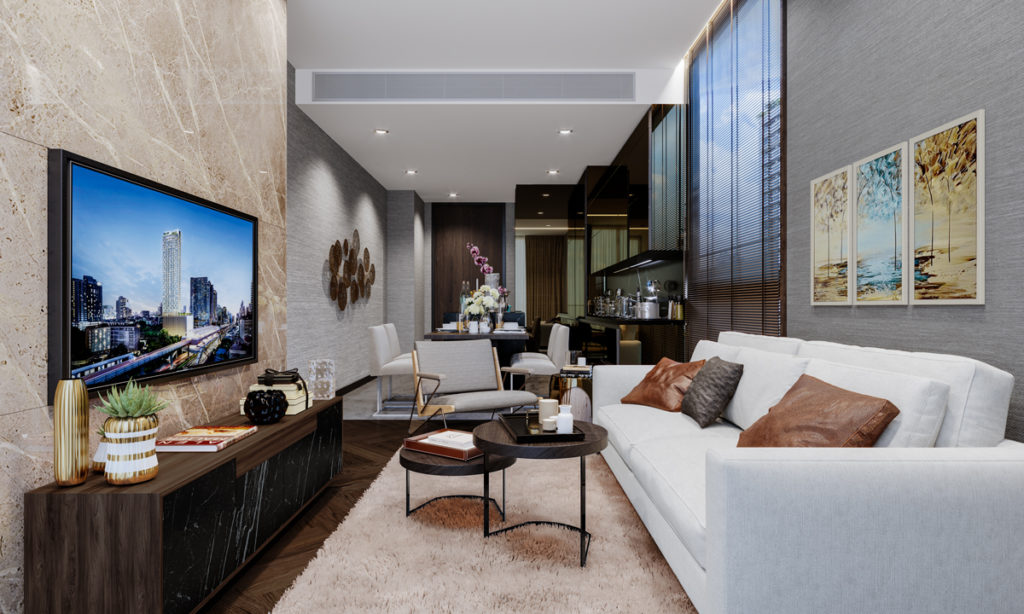 There is not any rule of design or furniture choosing. We believe that each room could be decorated through the owner's affection, preference, and satisfaction so the outcome would be unique room which identifies the owner's best character.
It likes THE ESSE Sukhumvit 36 which mixed through various designer styles worldwide and to provide the owner's more comfortable room decoration without interior designer hiring. According to this occasion, we provide furniture from LOAM ARTISANAL LIVING through Limited Offer to the room owners for their Mix & Match luxurious styles. We would like to begin with 1 Bedroom-room and precious set of Furniture Package from LOAM ARTISANAL LIVING. The furniture set includes Earth Tone living room and bedroom furniture in order to provide mild tone so we could decorate with more additional accessories and we promise that it would not be like the others.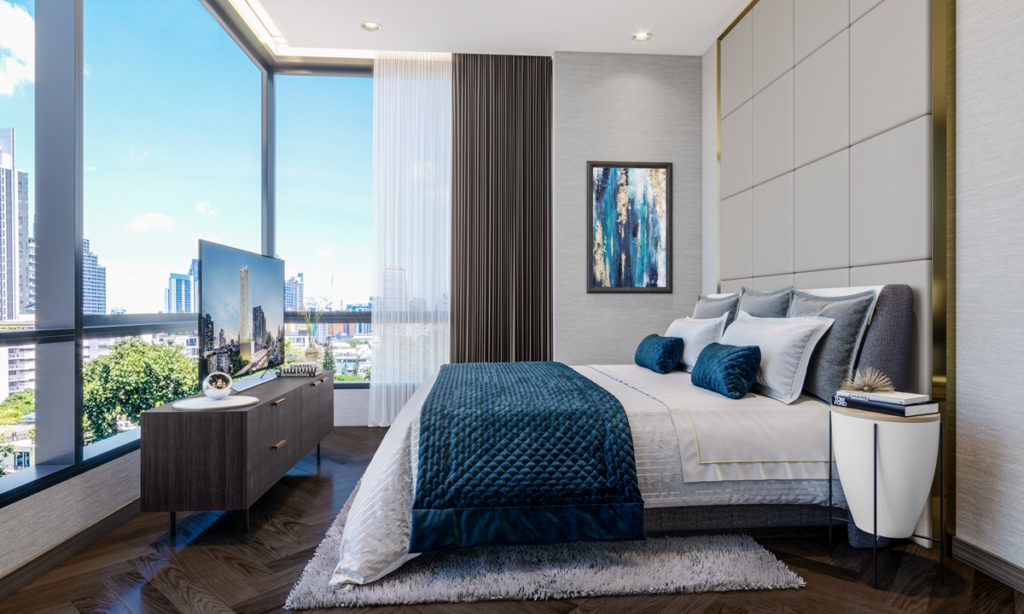 2 Bedroom-room is also interesting since it includes luxurious set of Furniture Package from LOAM ARTISANAL LIVING with its unique, luxurious design and cool gimmick in each furniture decoration.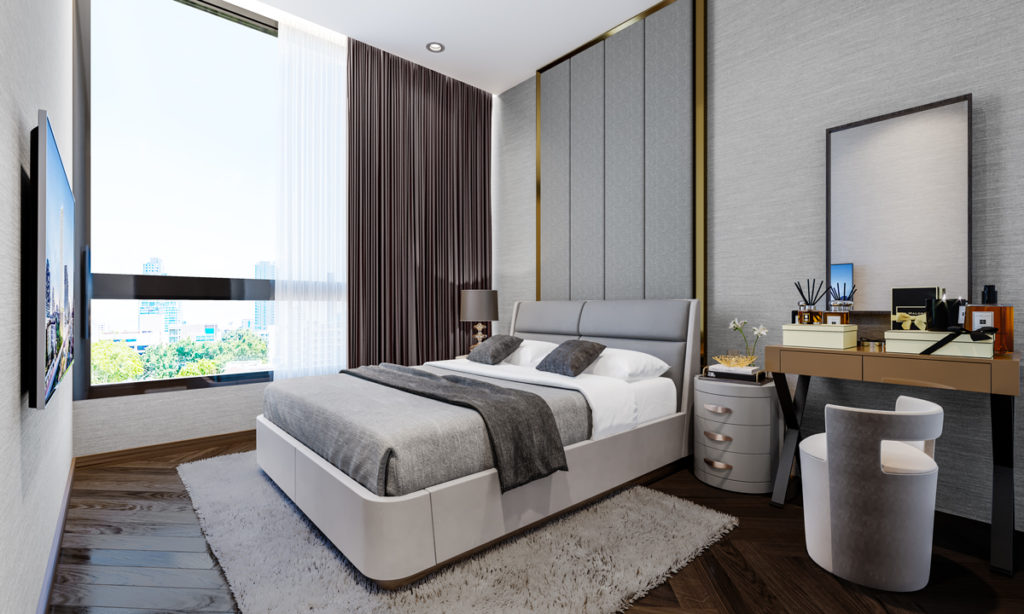 LOAM is more than welcome to guide you through interior styling. Feel free to visit our showroom for more styling inspirations.
LOAM ARTISANAL LIVING.



Cr. https://www.reviewyourliving.com/life-style/mix-and-match-design-furniture/