Color shading describes more than just a color. The choice of each color represents endless personalities through styling and decoration. The colors of sky is amazing as it keeps changing by every second like a canvas painted by nature.
Stone is another gift from nature and has a long list of history for construction and decoration. One of the most popular stones is marble. Marble appears in architecture, sculpture and design in the past decades. Marble is unique in terms of high-end characteristic and delicate surface from crystallization of limestone for beauty.
THE ESSE at SINGJA COMPLEX expresses the color selection through the sky observation at different period of time, harmonizing 3 colors of marble. The design of the ESSE at SINGHA COMPLEX captures the beauty of marble and color of sky in depict into 3 stylings: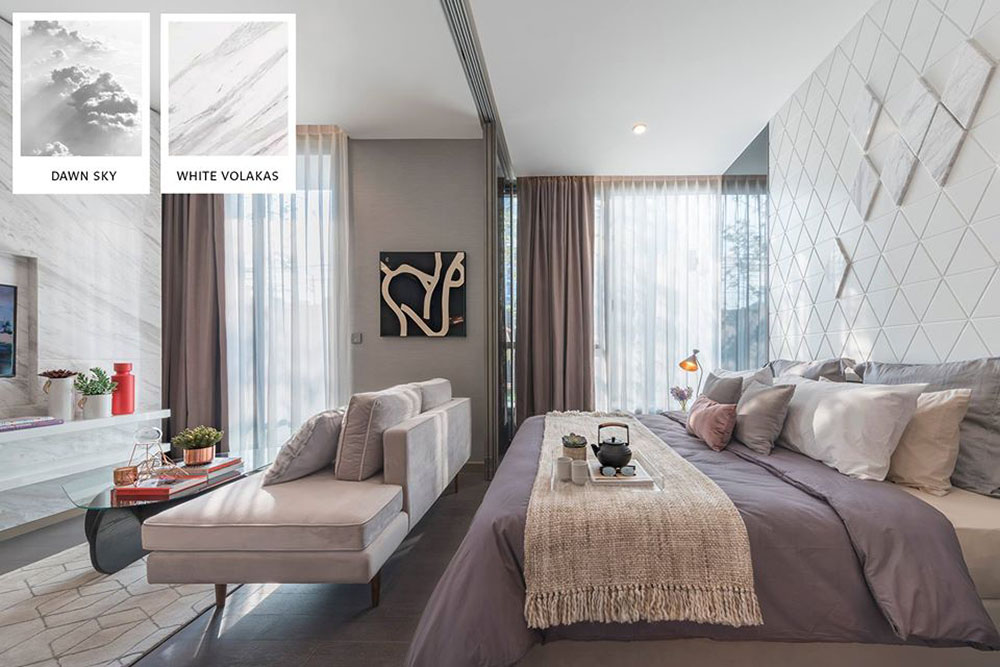 Dawn sky: Early morning
The dawn sky pantone complements the design with pure white and rose gold as if a day just begins. The texture of the WHITE VOLAKAS for room wall to brighten up the atmosphere to wake up fresh and clean.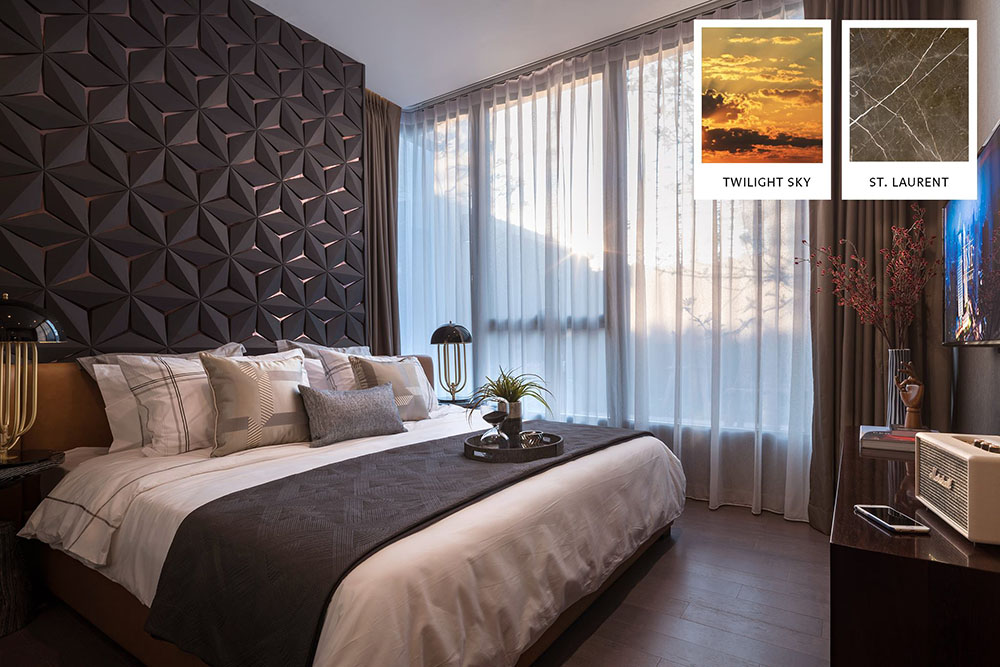 Twilight sky: Evening
The room is inspired by twilight sky to spice up the room. The colors of evening sky heating up the sense of daylight is ending soon just like an evening sky before sunsetting. Bringing the earth tone of brown colors to soften up by the texture of ST. LAURENT.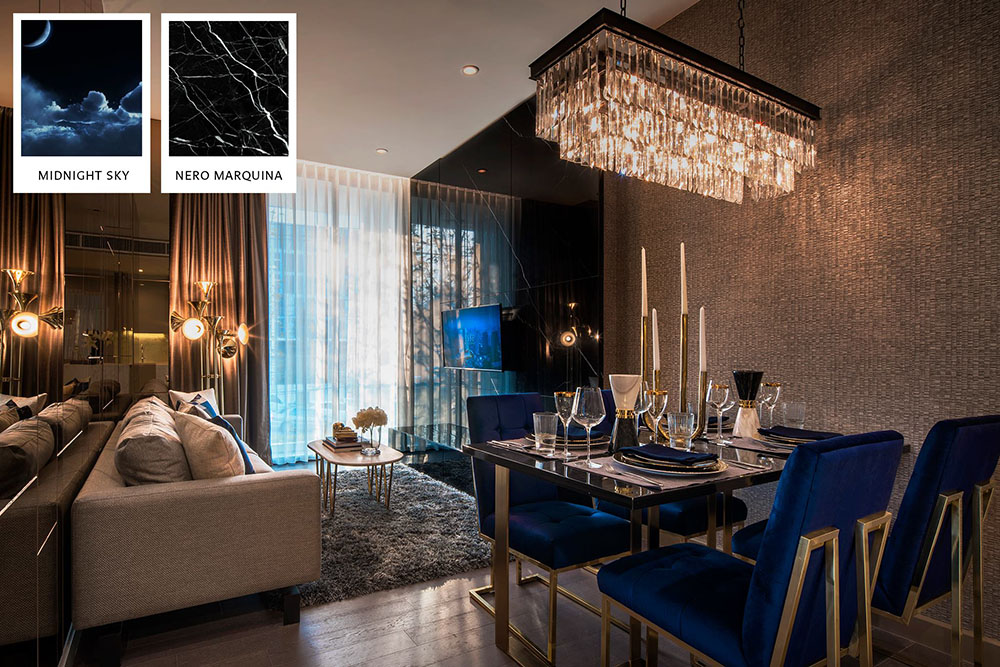 Midnight sky: Night
Dark blue as a midnight sky and Nero Marquina, black and white marble texture to darken up the surroundings, finishing the room wall as if painted by a beautiful night sky.